On March 29, the Pénélope brand presented its latest collection, as well as new product lines focused on a more urban style. Meeting with Celine Leroux, co-founder of the brand and designer.
---
---
A brand based on a history of friendship
The view is a change of scenery and pleasantly surprises! In excellent showroom A Parisian whose glass dome overlooks the Arc de Triomphe and the Eiffel Tower, Pénélope has become a meeting place for fashion and horseback riders for a day. Founded in 2010, Pénélope quickly conquered the textile and riding market thanks to its legendary Olympic co-founder Penelope Leprevot, a childhood friend of Celine Leroux. "Passionate about horseback riding and its world, I first took the saddlery course at Haras du Pin to learn how to repair and build my own riding equipment," Celine says. "One thing leads to another and after five years in the sector I created the Paddock Sports brand in 2003 at Maisons-Laffitte. (a city bordered by a hippodrome and numerous running tracks, about twenty kilometers from Paris, approx. ed.). "Given my close ties to Penélope Leprevost, building a common brand was finally clear and a few years later we founded Pénélope." The duo know each other by heart and work together: Celine is in charge of managing and creating, while Penelope tries and tests prototypes as soon as her daily life as a professional racer allows her.
---
---
Blurring the boundaries between equestrian and urban modes
"In the world of equestrian sports, the market for textiles and equipment has made a leap forward in twenty years and continues to develop," notes Celine Leroux. "Fashion and equestrian clothing have always inspired each other by borrowing their respective codes, but there is still a certain boundary that we want to remove. Our goal is that our customers can find all the range they want in one brand, whether they want to develop their career or sit on the terrace of a summer cafe. We are also happy to announce our partnership with Saint James. (symbolic Norman brand specializing in marine wear and especially known for its marinières, editor's note) for a new textile line at the intersection of two styles, which will be released in the spring-summer of 2023. Today, as we create a new line of textiles, leather goods and jewelry, we want to continue this openness to ready-to-wear fashion and the general public."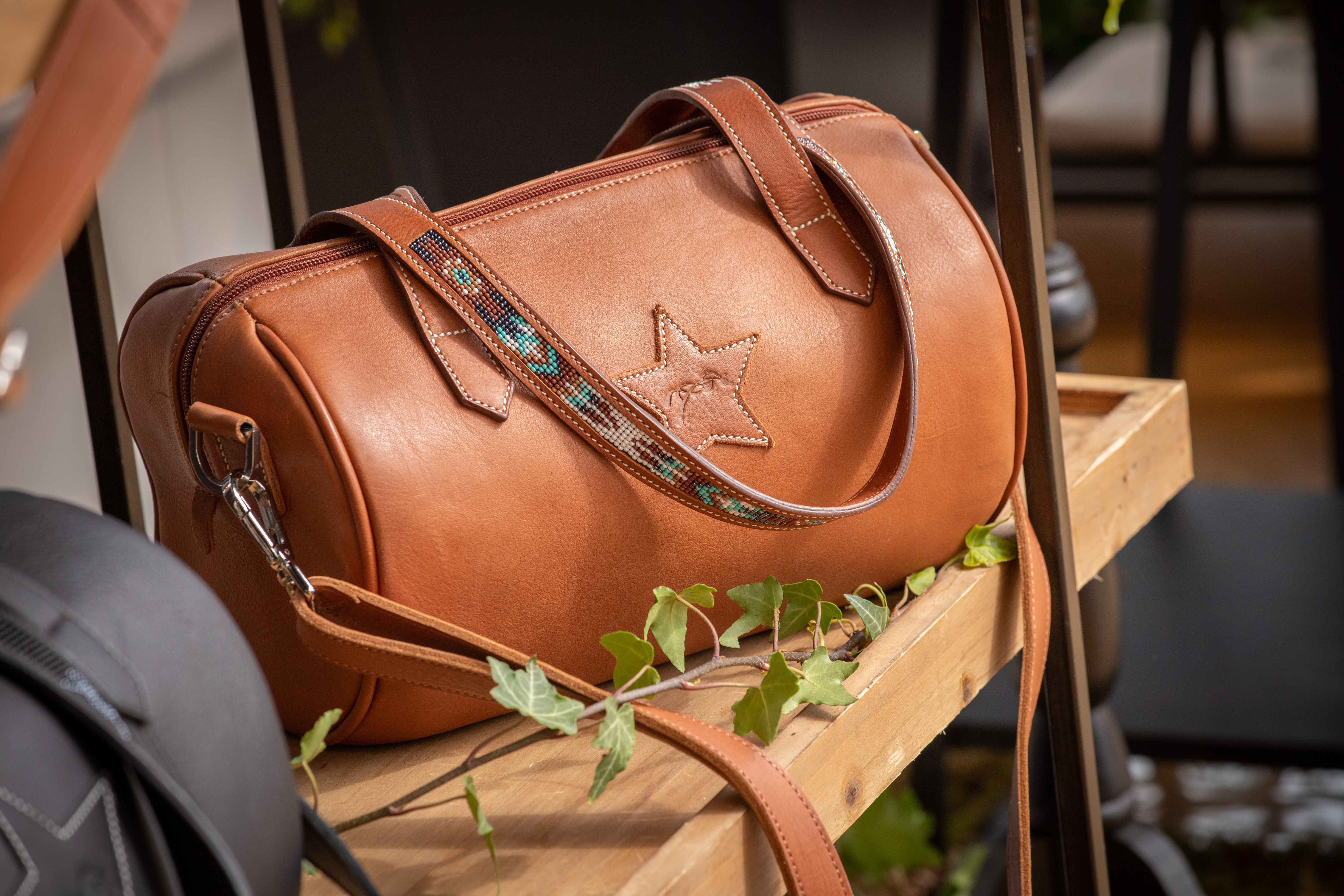 ---
---
French and international distribution
"Of course we have our own workshop in France. There we produce horse textiles and trust others…