We really don't know the reasons that push some people to live in a tiny house… Could it be that the pandemic has made them aware of the need to return to nature? Maybe it's the price of rent, which is skyrocketing? The fact remains that spending has changed… Today, people no longer want to go into debt for 20 or 30 years, use their income to pay fees, etc. And some prefer living in a small house that seems less stressful to them, living in big house… In the Philippines, it's a choice made Janos Leo Gorgolon Andanar and his family since they decided to live in a very small house in Siargao, the country's very popular seaside resort. Opening!
Why this idea?
Janos and his family faced two challenges:
Lack of building land in their city or (too) small amount of remaining land,
The difficulty of finding materials for the construction of a "classic house".
They then built a small house of 15 m², providing them with living space 30 m² on two floors. Today, three of them live in this small area, which they have arranged in a very ingenious way!
A small visit to the salon?
The first floor consists of a bedroom and a corridor with a bed and a sofa. A small living room complements the rooms on the ground floor. The walls are painted white to create a bright interior, and several windows let in natural light. The living room has a wooden table that can be used as a dining table, desk or study area. Upstairs, two beds accommodate the hosts, enough for a couple and two children to sleep there, for example.
The designer also decided to create skylights on the roof of the house to to gaze at the stars from your bed! Finally, there is a bathroom with all the necessary equipment: shower, sink and toilet. Do not look for a kitchen in this house made of concrete blocks, not wood, it is not there … Or at least the owner decided create a summer kitchen!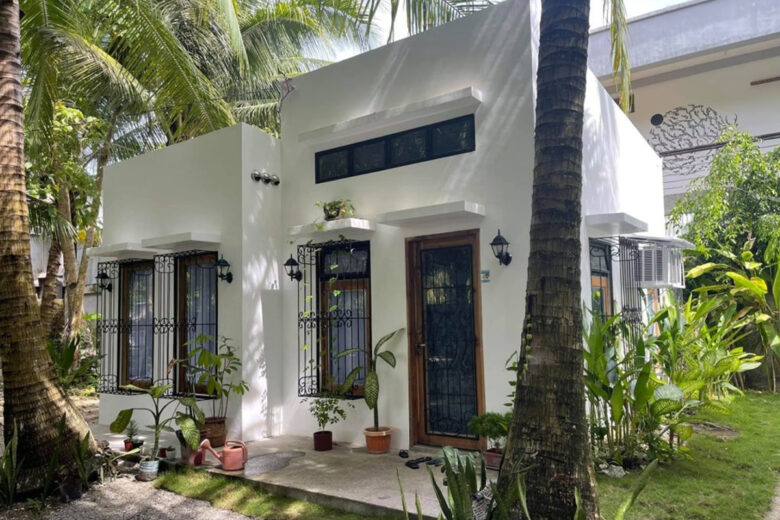 How much did this little house cost?
The price of this house is only 12341€, which includes the purchase of materials, work, the construction of a septic tank and the addition of a summer kitchen. Without this kitchen, the cost of the house would be 8286 €, because an extension had to be added to the original house, and therefore restore the full structure in concrete blocks.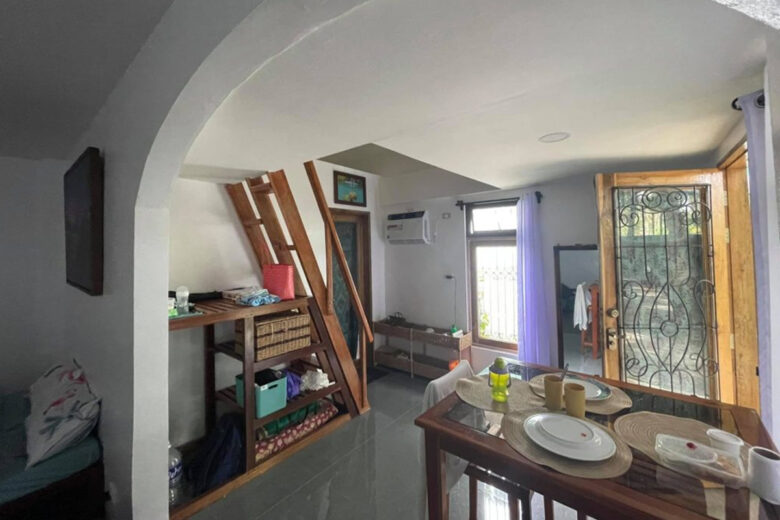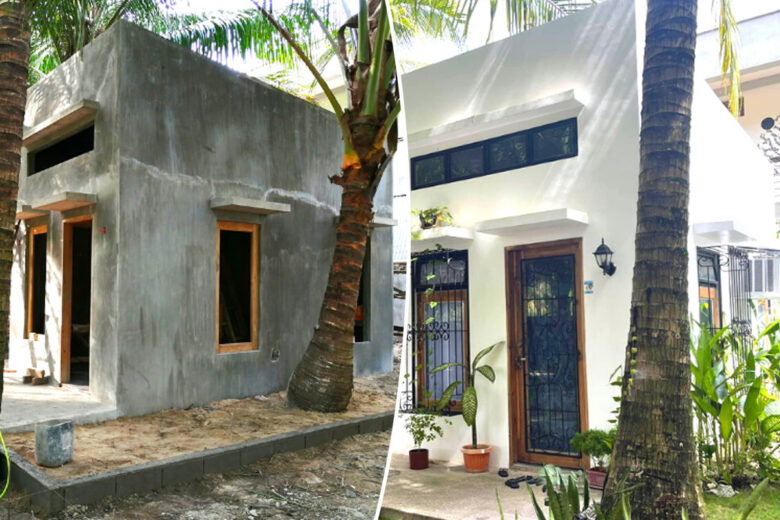 The advertised price does not include the purchase of land…