Why wait until summer to enjoy Dolce Vita? The City of Light comes to us with its mesmerizing experiences to discover during the Staycation Weekend. Overview of good addresses to know.
Kimpton Saint-Honoré Paris
Its royal location makes it the perfect place to relax. A stone's throw from the Opéra and Place Vendôme, the Kimpton Faubourg St Honoré stands for "luxury without attitude", preferring to cultivate chic coolness over snobbery. The Kimpton experience makes every traveler feel surrounded by an intimate and friendly atmosphere conducive to bonding. The owner multiplies the impressions of the former Samaritaine de Luxe (not to be confused with its older sister, which borders the Seine). Designed by interior designer Charles Zana, this place of living is exemplified by its rooftop, a sequoia that will leave you speechless!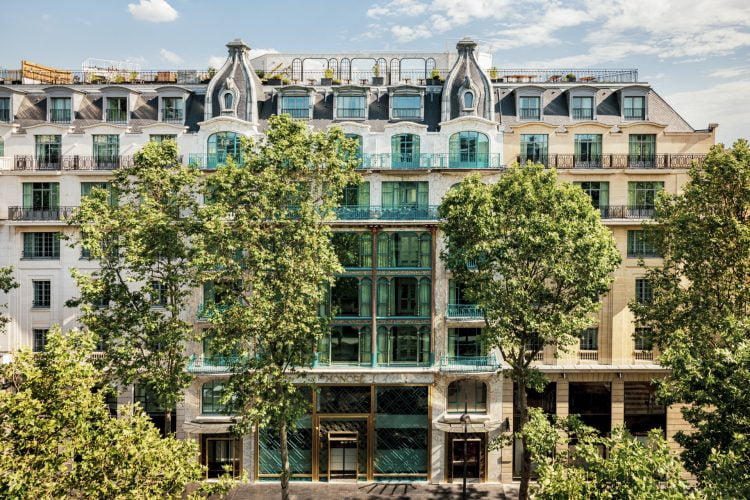 Its panoramic view of the capital, from the Eiffel Tower to the Sacré Coeur, serves as a backdrop for festive evenings or trendy dinners in good spirits. Between Art Deco lanterns and cozy banquettes, we look out over the chef's garden or invite you to sit down at Montecito. Led by French-American duo Nicolas Pasto and Carrie Solomon, this place is another must-see destination that combines influences: French, Californian with some Mexican and Japanese touches, exquisite delights in this setting created by Humbert & Poyet. We focus on holidays at Spa Codage for a wellness stop. This soft bubble is the best gift you can give yourself after endless days or nights that are too short.
Hotel Elisia
Head to the Champs-Elysées, where the Inwood Group has opened its first five-star hotel on Rue Berry. Emily in Paris, where you can't help but appreciate this beautiful Haussmann building that reaches the heights of elegance in its signature suite. For your Parisian stay, you will evolve between lacquer screens, stucco, Macassar ebony, straw marquetry, bronze; As for the headboards created by the sculptor and designer François Mascarello, they are inspired by the same muse, Paris representing the banks of the Seine, the Tuileries Garden… A great way to remember how beautiful the City of Lights is. , unique.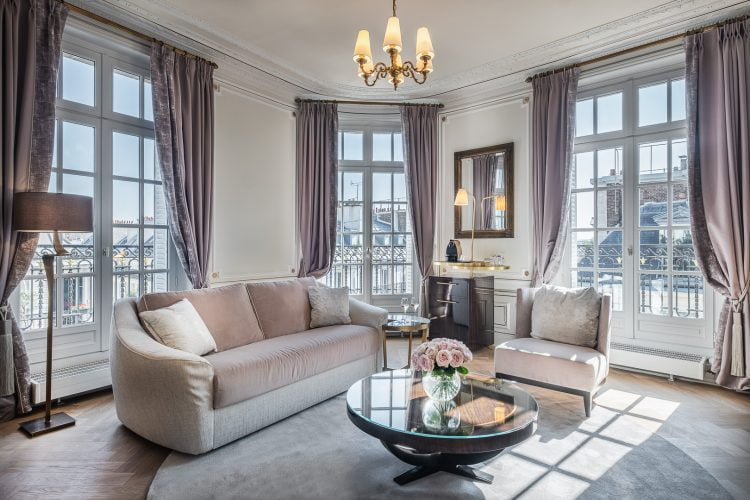 In this lively area, you just want to stay at home to enjoy a Jacuzzi in a designer bathroom adorned with Hermès cosmetics. We also appreciate Chef Khalid Mansour's inventive cuisine at Le Bayadère. The menu includes ravioli with oyster mushrooms and shiitake, accompanied by shellfish, beef fillet with polenta and fried morels, as well as delicious desserts. And since we are not in a hurry to go outside, we take refuge in the Spa …