In recent years, the number of construction projects based on sea containers has increased. These huge metal shipping crates are real LEGO bricks that are selling more and more. Given the number of containers thrown away each year, the raw material is unlikely to run out anytime soon. In Canada, the company decided to build the first neighborhood of container houses. This eco-district was designed by HighCube and is located in Ham Soud, Quebec. The result should be 65 fields, the impact of which on the environment will be minimal. Presentation.
First phase with 8 locations
This eco-district called Orion will be managed by a developer and builder with a first phase of 8 plots available to buyers. The latter, for their part, will have to take over the construction of houses eco-friendly, built from shipping containers. Highcube does not own the land, but an agreement with the owners allows it to act as developer and builder. Containers are completed at the factory, then delivered on a turnkey basis to the site of future ecological development. For aesthetic reasons, the developer chose an outer coating that no longer reveals the original metal.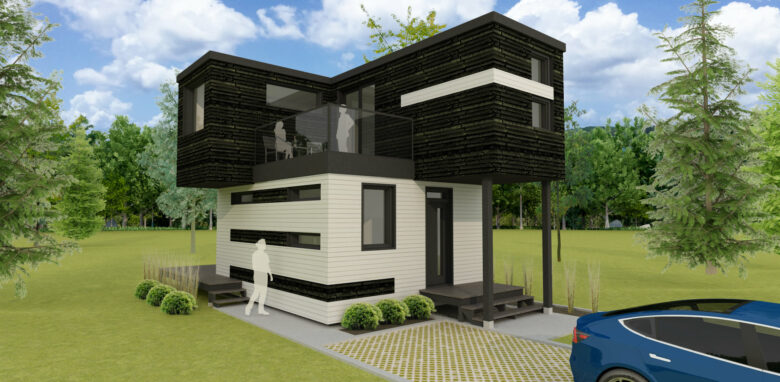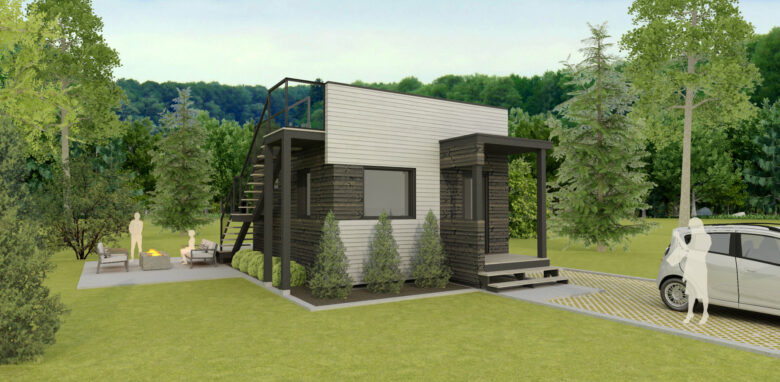 Ecological residential complex, of course!
Patrick Sov is a co-founder of Highcube, and for him respect for nature was to be at the heart of the project. Container houses are often lonely, built in the middle of a forest, or by owners who want to move to an alternative habitat. This area of ​​Quebec, where only container houses will be assembled, is one of the pioneers in this field. But the environmental side is not Highcube's only goal: the company also wants future owners to common, unifying and respectful way of life. In other words, an owner who does not sort their waste, sewage, or compost may not be welcome….
Highcube thinks big
Each land sold must have a minimum area of ​​5000 m²; the owner will have to clear it and install a container house that is little or no visible from the road. The idea is to blend in with the surrounding landscape and combat all forms of visual or noise pollution. To install their container houses, the owners will have to put them on slabs… the use of alternative energy sources will be strongly encouraged, although it won't be necessary. The contractor will also offer installation of green roofs and systems…