If there is one type of home that seems to be invading the real estate landscape, it is container houses… They offer many benefits, such as lower building costs or faster construction. In Thailand, Momoco is the leader in the construction of container houses. This company, founded in 2017, is the leading exporter of fitted containers in Thailand. Their 20 or 40 foot containers transform into restaurants, cafes or residences. Momoco presents its latest model M-640, a container house with three bedrooms, two bathrooms and a sauna, for 58,000 euros! Opening.
size space
M-640 is a container house built from three containers arranged in a U-shape, i.e. with a total area of ​​60 m². The two containers form the sides of the U, parallel to each other. In the center, a room almost twice as large connects the other two.
Installation M-640
In one of the wings of the house there is a room with a pull-out bed, a kitchenette and a pantry, the pull-out bed frees up space to give the room a different function (play, sports). In the other wing of the house we find the living room, bathroom and toilets. Also in this part of the house owners can use the sauna to relax. Finally, in the largest of the containers, in the center, we find a living room with enough space for a comfortable stay.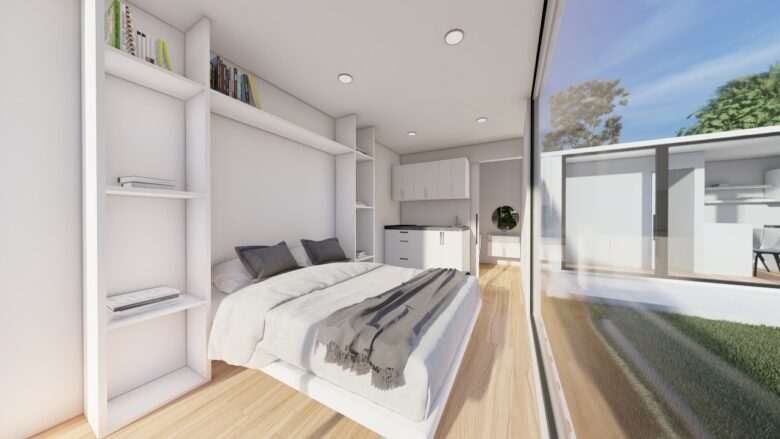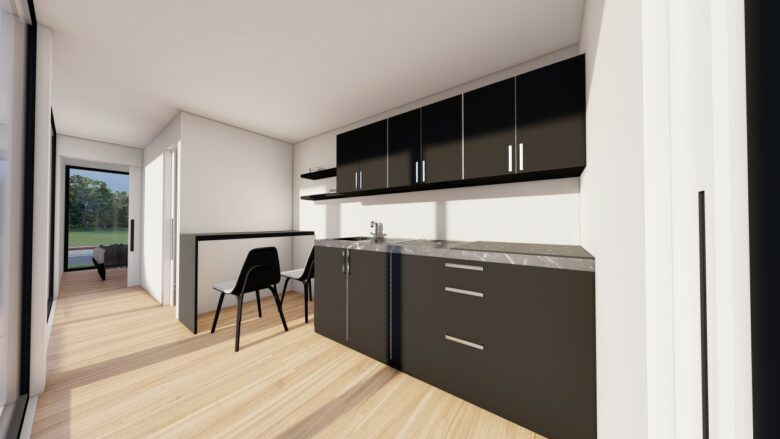 Some Specifications
To be honest, we wouldn't want to be window cleaners! Many of the walls, originally made of metal, have been replaced with glass walls. All openings lead to a kind of patio located in the center of the building… The price of 58000 € includes insulation, UV and rust resistant paint, plumbing and electrical systems. But if your budget allows, you can opt for a solar panel system, privacy screens or even a noble wood floor as an option! If you want this, you can also install air conditioning, but it will be necessary to allow for a slight expansion in the invoice. At this price, Momoco estimates the life of its M-640 at 25–30 years, assuming proper maintenance throughout its life.
And by the way, how to maintain a container house?
One of the secrets of a container house is that the site must be perfectly level so that there are no puddles and no clogging of doors. For example, you can place your container on railway sleepers restored, this saves the space between the bottom and the ground. Don't forget to grease the hinges…