The City of London is one of the capitals of creativity, craftsmanship and the arts… But can it still be so in 10 years with significant increases in rents and tuition fees? Rising inflation, a European exodus, a health crisis or even a war in Ukraine means that this vibrant city is slowly being reserved for the elite it used to be so heterogeneous. London has always been the center of creative and sometimes crazy minds, but financial pressure is forcing these people to flee the English capital. Trying to keep the creative spirit alive in London, the city is now offering an installation that allows artists to continue to express themselves: Minima Moralia, a space halfway between a tiny house and an orangery, completely bare and designed to bring life back to the disused. space… Opening!
What is the minimum morality?
This tiny house-like structure is inspired by Theodor Adorno's masterpiece and reflects "damaged lives" in London Currently. Minima Moralia offers small pop-ups designed for artists, sculptors, musicians and other creative people. The tiny London house consists of a structural frame, roof, bare floor and large plexiglass windows for visitors to contemplate artists at work or the artists at work.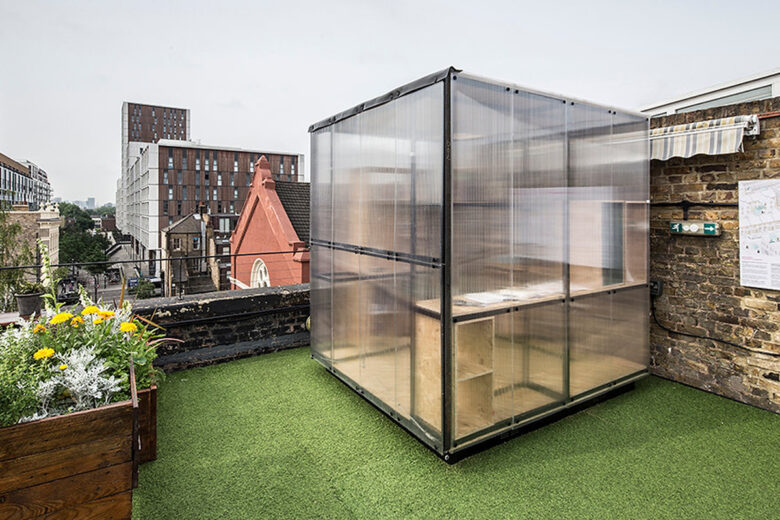 Social interaction at the heart of the project!
You should know that in London a 30 m² studio is on sale for around 1.3 million euros; we understand better than the purpose of the two architects Tomaso Boano and Jonas Prismontas, want to come up with an innovative concept like this "garden shed" to bring back "at least" visitors to the city! The design of Minima Moralia is thought out in such a way that maximum interaction with the outside world:
Vertical retractable window through which everyone can look inside,
Canopy that opens the work of artists to watch them while they work on their work,
A skylight that lets in natural light from the roof, allowing artists work your head on the stars.
In these spaces, each artist will bring their tools, their advice and will be able to share with other artists present or who have already left their artistic mark!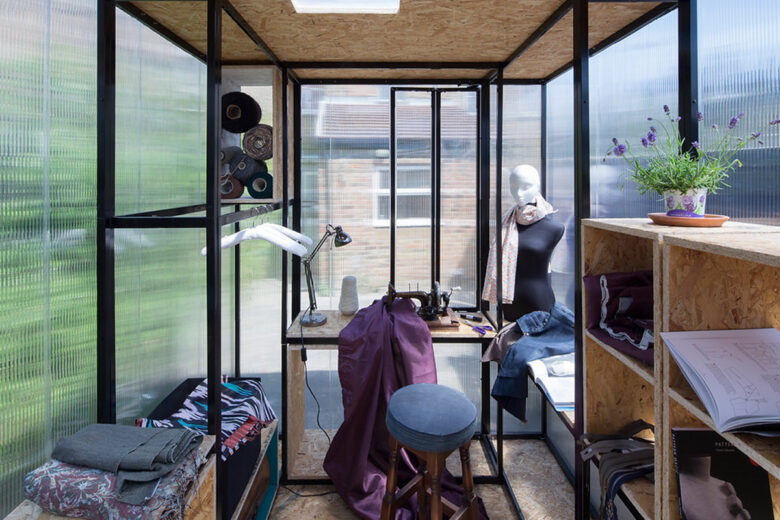 Project for the future
This building was presented at the London Architecture Festival and is therefore now reserved for the artists who occupy it… But the aim of the architects is to create work or living spaces in the same way, so that creativity becomes accessible again. fully expressed in the City of London. He hopes to be able to establish…