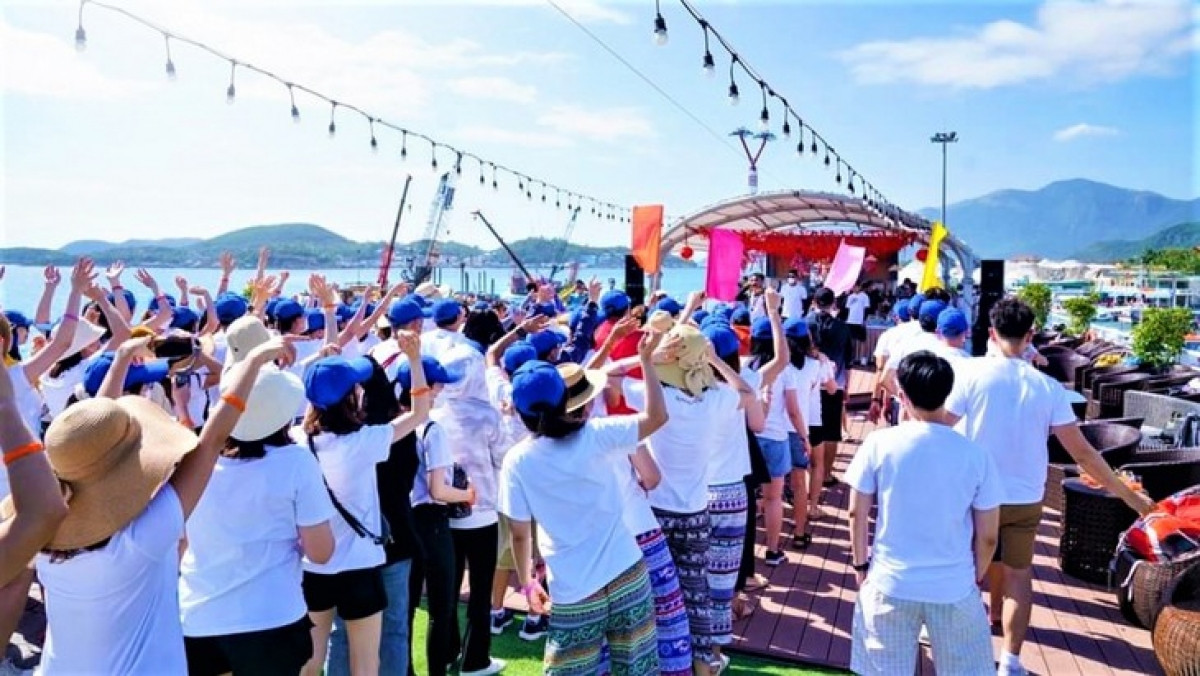 As the economic center of Vietnam, Ho Chi Minh City has a large number of businesses with high demand for MICE tourism as companies combine tour and celebration to thank their employees, customers and partners after the difficult period of the pandemic.
Vietravel, a leading travel company, says it has served 300 MICE delegations of more than 20,000 since the beginning of the year. Saigontourist, another leading tour operator in Vietnam, has organized MICE tours for 14,000 customers.
"Following the Lunar New Year holiday in February, Saigontourist organized large tours for businesses and corporations to hold review meetings and employee award ceremonies. In March alone, we had a record group of 750 delegates traveling around Da Nang Hoi An." says Hoang Tuy Linh, deputy director of marketing and information technology at Saigontourist.
Thi Quoc Dui, spokesman for travel company BenThanh, expects that demand for MICE will continue to rise during the summer, which is interesting for travel agencies. "We had a lot of MICE groups in April. The largest contract was signed with the company to organize various tours for 6,000 people visiting many regions and cities," says Dui.
Travel companies say their favorite destinations are Phu Quoc, Da Nang, Nha Trang, Da Lat, Phan Thiet, Vung Tau, Sa Pa and Dien Bien. Clients prefer destinations with picturesque natural places and good infrastructure and services to accommodate large delegations.
According to Vu Thi Thanh Hien, deputy director of the Grand Sai Gon Hotel, the hotel has been cooperating with travel agencies since the beginning of the year to organize many MICE tours.
"In order to keep up with the MICE trend, Grand Sai Gon Hotel has capitalized on this market for profit and we will continue to improve services, products and accommodation to meet the growing demand in the coming months," says Hien.
The Department of Tourism of Ho Chi Minh City has organized training courses for guides, restaurateurs and hoteliers on food safety and hygiene. It has also signed cooperation plans with other sectors to better serve tourists.
Le Truong Hien Hoa, deputy director of the Ho Chi Minh City Tourism Department, says it's important to make a good impression on tourists from the start.
"We receive a lot of useful information from the MICE delegations in Ho Chi Minh City. T&T has a contract to serve 1,000 delegates from India from now until October. In order to provide a better welcome for guests, we will help travel companies organize excursions, transportation and transportation for large delegations," Hoa clarifies.
Defining MICE as the center of its tourism development strategy was the best decision for Ho Chi Minh City, which was selected as the best MICE destination in Asia at last year's World MICE Awards.
Source: WWII
.