In the United States, perhaps far more than in France, tiny houses are everywhere, and builders compete with ideas and creativity to come up with the most incredible ones. Incredible Tiny Homes is based in Newport, a marina located in Rhode Island on the East Coast of the United States… This tiny house builder comes up with an original concept: it produces very small houses for about $20,000, but they come raw with no frills… Halfway between turnkey tiny home and DIYbuyers have to actually finish it… Discover a pretty amazing before and after with this incredible little home!
Tiny Incredible Tiny Houses in Delivery
For 20,000 dollars (about 18,000 euros) excluding delivery and installation costs, a builder delivers a tiny house with unfinished steel panels and a metal roof on a steel trailer. The buyer also gets a tiny house, insulated, with an insulated door, four single windows and an all-in-one closed-cell spray foam. In terms of pre-installed equipment, it has a 72 liter water heater, a standard toilet, a shower, two white kitchen cabinets, a sink base, a worktop, a block of three drawers … In terms of electricity, it comes with indoor and outdoor lighting. , switch in the living room, external socket, smoke detector and fire extinguisher. Vinyl floors are also installed prior to delivery… That's all the manufacturer supplies… Otherwise, the interior finish is up to the buyer.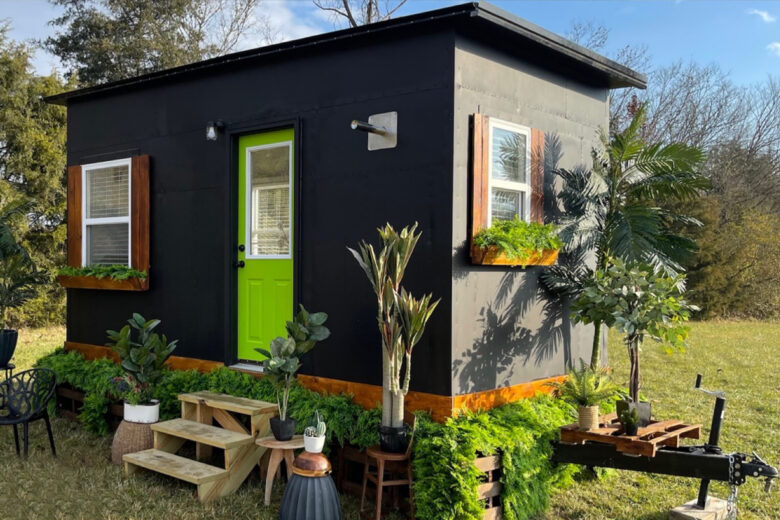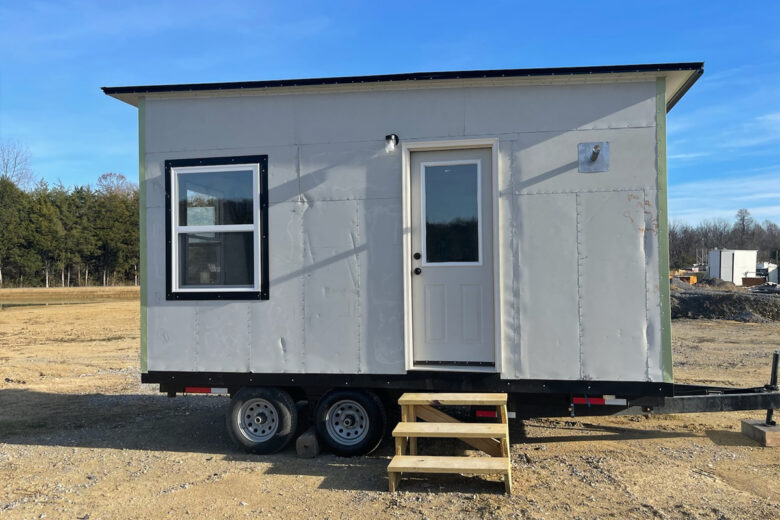 An example of "customization"?
The owners of this house, handed over without finishing, maybe artists? What's almost certain is that they love nature… For the exterior walls, they chose black paint and light wood window frames… A touch of color is provided by the apple green door that contrasts with the rest. The window frames are expanded with small planters under the windows, which gives the facade of the house a vegetal shade. To hide the trailer, wooden pallets were placed vertically to serve as walls for the plants… Hanging plants were placed on the pallets to almost completely cover them. The entrance to the house was especially tidy outside with lots of plants who greet the guest in the friendliest way…
How is it inside?
A priori, we enter this small house through the living room, which is logical due to its small…