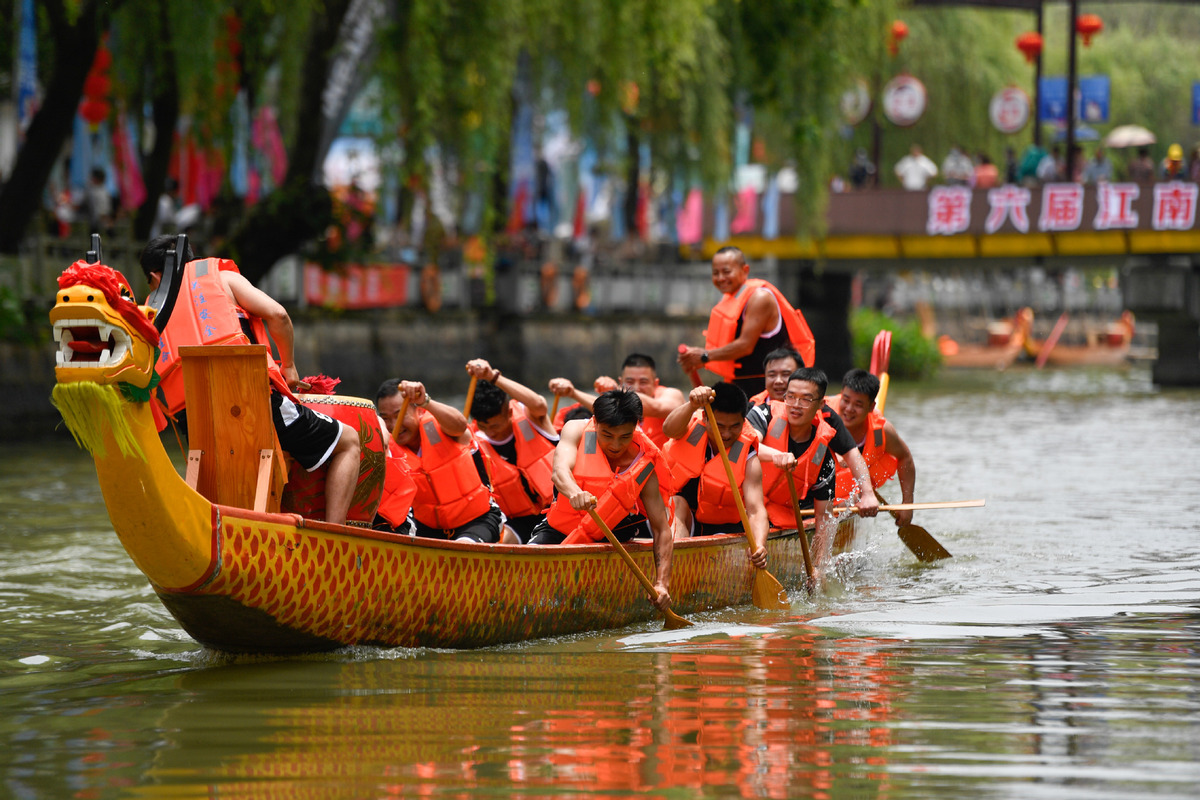 The Ministry of Culture and Tourism has eased travel restrictions to speed up the recovery of the sector during the Dragon Boat Festival from Friday to Sunday.
In a notice released Tuesday, the ministry said more scientific and precise epidemic control measures will be implemented for travel agency group tours. Travel agencies are required to suspend group tour services in counties or areas with a medium or high risk of infection, this also applies to hotel and airline booking services.
Previously, travel agencies were required to suspend inter-provincial travel services when there were places with medium or high infection risk in the origin or destination provinces. Now the restriction has been narrowed down to counties and districts only.
The suspension of inter-provincial tourism began in August 2021, after the central departments tightened control measures due to the COVID-19 pandemic. The adjustment was soon welcomed by the travel market and members of the public who were unable to travel due to the pandemic.
The latest data from online travel agency Tuniu shows that long-distance travel bookings for the upcoming Dragon Boat Festival on its platform rose by 71 percent on Tuesday alone.
Clients in Nanjing, Jiangsu Province; Zhengzhou, Henan Province and Xi'an in Shaanxi Province show the highest demand for long-distance travel during the three-day break starting on Friday.
Other travel agencies have also provided strong data showing people's desire to travel during the three-day break as sporadic COVID outbreaks have been brought under control.
Trip.com Group, another online travel agency, said that travel packages to northwestern regions such as Gansu Province and Xinjiang Uygur Autonomous Region have become some of the most popular options for users on its platform during the holidays.
Camping tours remain among the best sellers on online travel platforms. Qunar said bookings for the Dragon Boat Festival holiday campsites are up 60 percent from last year on its platform. People from Guangzhou, Guangdong and Chongqing showed the most interest in camping.
The Ministry of Culture and Tourism has given some advice on how to remind travelers about their health while traveling. The ministry suggested that travelers check the epidemic control rules at their destination before leaving and follow them while traveling. Those who feel uncomfortable or have symptoms of a cough or fever should stop their trip and go to the hospital.
.