Owner of a Volkswagen 1302 "Super-Käfer", one would expect Peter De Backer to target a real Transporter "T1" rather than a Ford Transit when looking for a van. "That was the idea from the very beginning!" – admits an amateur mechanic. "But five years ago, this van was already well over budget."
However, it should be noted that the Transit has been part of the De Backer family for many years. "My father used several when he was a heating engineer. There is a photo of me, very young, in front of his Mk1 of the time, a shot that I only discovered after I went to Italy to get mine!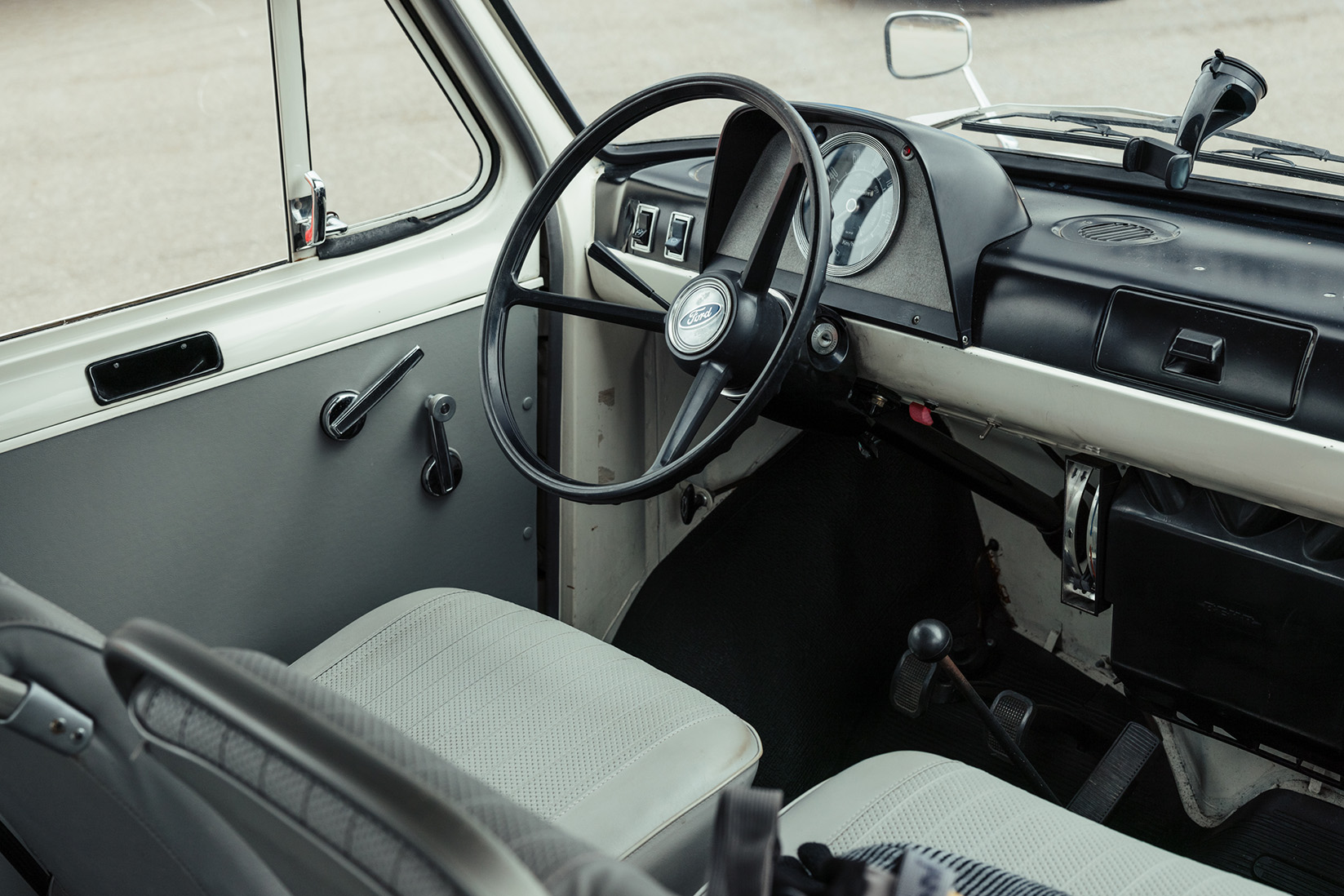 third owner
To be honest, wasn't there a Ford Transit closer in Belgium? "Bach, original models are quite rare here," explains the Antwerp native. "And in England most of them are tuned and/or have a bigger engine."
The reason is obvious: at 65 hp. at 1.498 cm3, stocks are scanty in order to transport up to nine people with dignity. At that time, the Ford factories in Genk and Cologne installed a heavy-duty braking system for safety reasons when driving with a load.
"I'm only the third owner of this original 1970 copy, still in original paint," explains Peter proudly. "We had to take care of a few rust spots and cover the floor with linoleum, with intervention I managed myself. I love messing around with simple old cars, it's a real pleasure.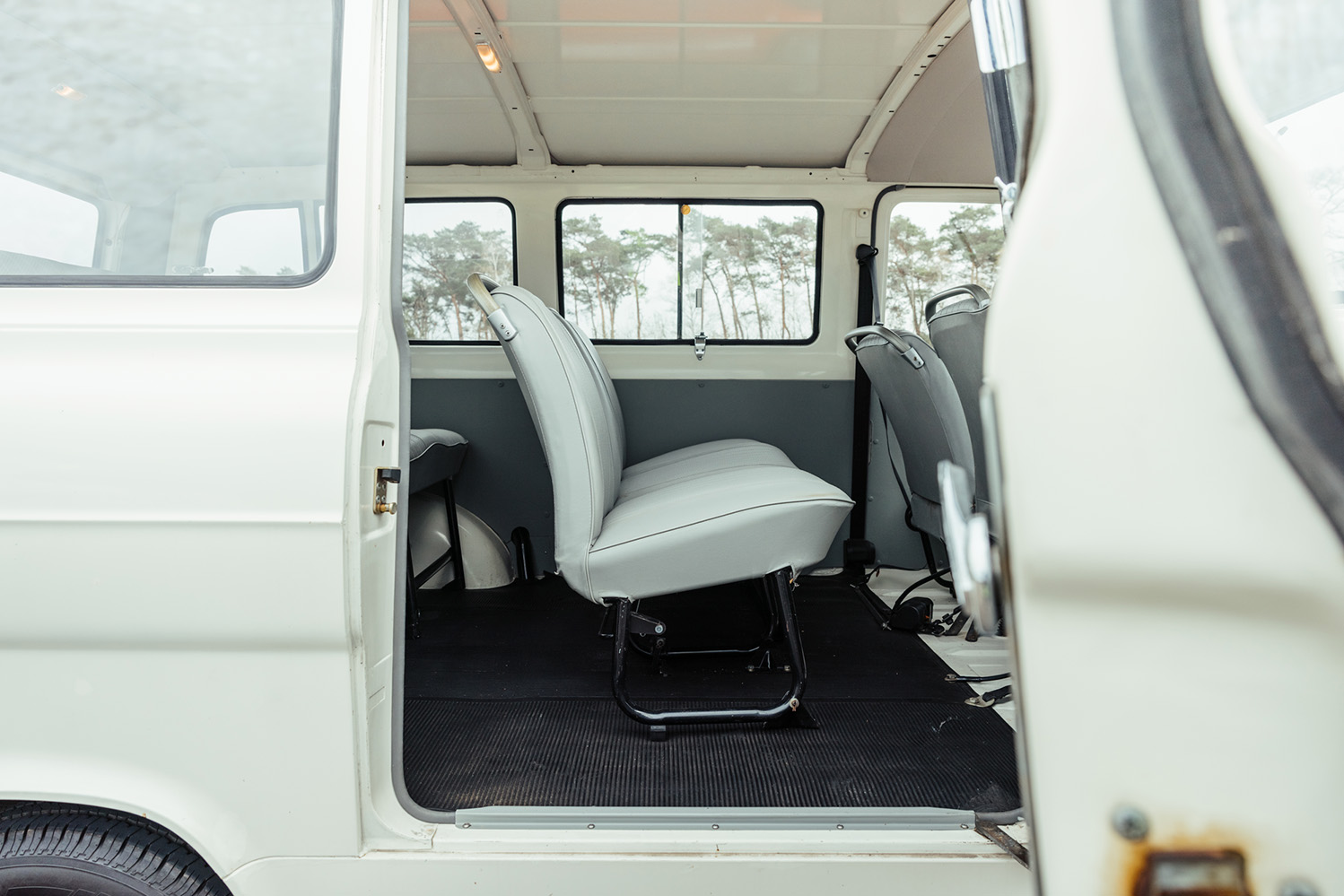 Comfortable
Peter cleans his van, no more than one trip to the club a year, with the Ford Taunus Club, and never stumbles: "Taking it out in good weather, dragging me at a speed of 80 km / h around Belgium, that's my happiness!"
"And then, I am often content to admire his beautiful face, in particular this version, with a grille that "bites" the edges. The beautiful "Ford 1970" license plate is the work of a craftsman friend who made it from an original Italian license plate. He just added a weathered Ford logo. Beauty is in the details, right?
Photo: © Dennis Noten