On the Territoire de Belfort, six families have a great project to create an "eco-place" with a micro-nursery, vegetable gardens, reversible dwellings, and all of this, of course, in connection with nature. Eliza Kuenone of the initiators of this project has been nurturing this idea since the conclusion… Having told her idea to her friend Catherine PialaThey then envisioned a large piece of land on which they could build their project. Since then, four more families have joined them and talk about tiny houses for living, a chicken coop, organic gardens, etc. A visit to the Dole eco-site in the Jura finally convinced them of the merits of their project … But there is a catch, because they missing the main thing: land! Presentation.
What is this project?
The project of these 6 families and therefore create a new ecological region. He is also supported and accompanied by the In'Terre activiV association, which works "in the field of transitions: we support or initiate territorial actions that are anchored and meaningful for multiple actors." The eco-place project is also supported by the association Terre de Liens, which helps future agricultural projects.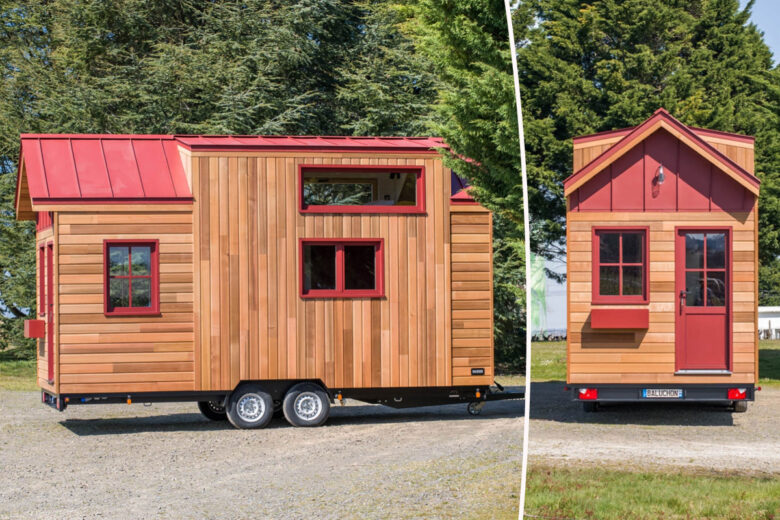 What are they looking for?
They already have a project, ideas, assistance from well-known and recognized associations in the world of ecology. But they don't have enough land… For their attractive project, they are looking for six hectares of land in a rural or semi-rural area, for development and/or in an agricultural area. The land must be located in the north of Franche-Comté. Catherine explains in an interview with L'Est Républicain: "The idea is to build our main residences in reversible houses, i.e. rented or mobile houses, such as tiny houses, nomadic houses, A-frame houses, etc. They will not have a concrete slab and will be built from sustainable and bio-based materials, thus avoiding artificial impact on the soil."
In addition to tiny houses, the project should also have "common goods": a laundry, a vegetable garden, a workshop, an orchard, a chicken coop … A tiny house that will act as a guest room for all owners should also have a place in this eco-place . They are also looking for gardeners, grocers, and in the future associate cafe owner ! Do you have land to offer for this wonderful project, here are the people to contact: collectif@ecomal.fr
Eco-place in Aveyron already exists
If you want to know what an eco-friendly place can be in Belfort territory, discover Aveyron: Ecohameau les 3 sources. This quiet place is located in Plaisance (12) and offers all kinds of activities:
Accommodation,
Master classes and events,
joint work site,
Therapeutic treatment, etc.
We really hope this…