This is the hotel where footballers spend their holidays. Not with family, but with friends. It is also the hotel with the highest concentration of decibels, sculpted bodies and cocktails. At FIVE Palm Jumeirah Dubai, we also love to eat, show off, celebrate life like eternal carefree teenagers. Seven days a week, the address connects us to the festive air and good mood. Invigorating rest.
" Unique ". When we ask Aloki Batra, founding CEO of FIVE Hotel and Resorts, this is the term the Indian-born entrepreneur uses to describe his hotel concept, which has become a hit in the United Arab Emirates. Moreover, Europe also wants to import this new brand, and it is in Switzerland, in Zurich, that the first continental opening is expected next July. The address has been successful by making events and lifestyle the heart of its offering. In this global city that has become Dubai, FIVE is home to an eclectic fauna that is both local (expatriates and Emirati) and international (tourists from all countries).
Like Ibiza, which becomes the center of parties and glamor thousands of kilometers away in the summer, the Palm Jumeirah establishment responds to this year-round. The numbers speak for themselves: in 2021, average occupancy peaked at 95%, compared to an average occupancy rate of around 78% for the rest of Dubai's hotels. Since the beginning of the year, two portfolio addresses (soon to have a third nearby) have maintained this completely stratospheric figure, attracting over 192 different nationalities! Performance.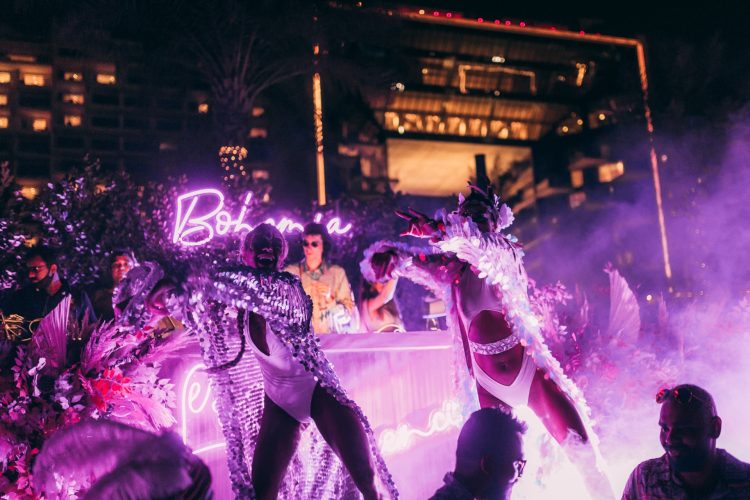 As you pack your suitcases into the FIVE Palm Jumeirah, nothing seems to distinguish this place from its peers: in the outdoor parking lot, sports cars follow each other, at the entrance, marble and palatial chandeliers decorate the spaces, the rooms and suites have the same essence as a five-star service… Just walking around the complex, you begin to grasp fifty different nuances.
The location, first, offers panoramic views of the Dubai skyline, pointing out to the sea. Bounded by an expansive private beach and an olympic pool along the walls, the resort is like an oasis in the middle of a sprawling city. The most popular place of the institution, the pool is never empty! It is always crowded here from dawn to midnight. The ubiquitous music creates an atmosphere of "spring break" for vacationers: against the backdrop of groovy music, DJs rock their sets to the delight of the guests.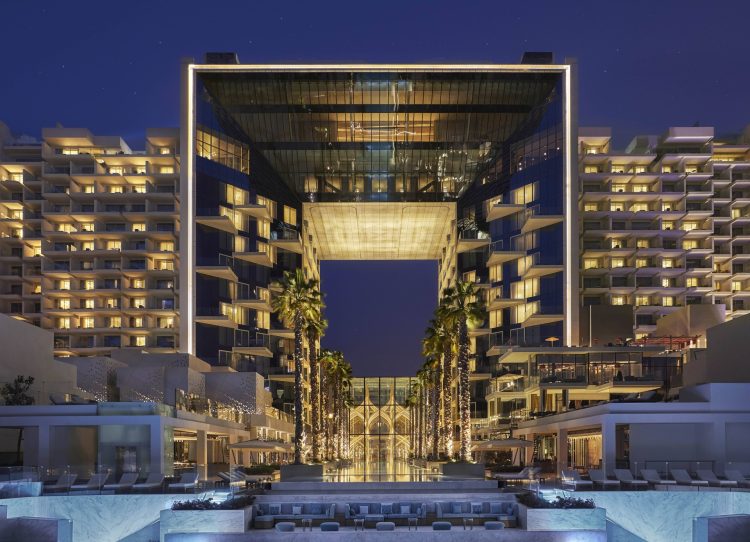 If you think you're living a very classic white evening, it's like there's…