In the US, Escape Traveler is one of the most famous miniature house builders. She has a habit of building nice little multi-purpose houses suitable for year-round use. With the small home of the Escape Traveler XL we're about to introduce you, it seems that versatility is in order again. This tiny house is not a new model from the company, but it has piqued our curiosity as it has won numerous awards in the United States, even being named one of the most beautiful houses in the world by Forbes magazine. Treehugger also listed it as one of the ten best houses of the decade… And it's well worth a visit. Presentation.
Exterior view of Escape Traveler XL tiny house
In terms of dimensions, this tiny house is 9.1 meters long and 4.11 meters high. It offers a total living area of ​​just over 32 m², i.e. 23.6 m² on the ground floor and 8.2 m² added by two lofts that form a bedroom and a spacious living room with a sofa upstairs. Little house can accommodate up to 8 people. The tiny house is mounted on a special trailer and has a cedar facade and weathered steel panels … Many windows are located on the sides, and in the entrance there is a huge bay window that goes from floor to ceiling. use natural light.
Escape Traveler XL Tiny House Interior
Homeowners can opt for pine or drywall finishes with maple composite flooring. The tiny house has a living room on the ground floor, fully equipped kitchen, and a fully equipped bathroom … Upstairs, two mezzanines are designed for sleeping and relaxing. Lots of storage has been added to optimize space, as is the case with all tiny homes.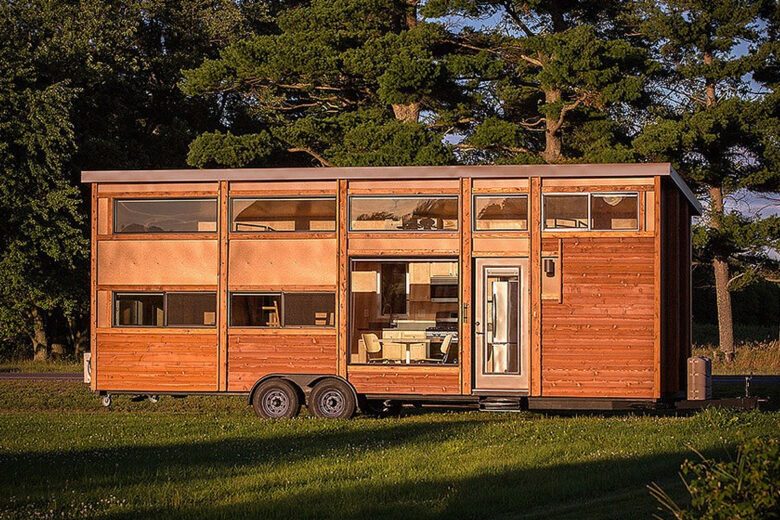 Small excursion?
The kitchen has a large refrigerator, storage space everywhere, a microwave and a gas stove. The sink is deep and made of stainless steel, has a large work surface (chopping block) for cooking. The bathroom has a sink, large mirror, shower and toilet, but this bathroom also has a bathtub, which is rare in a tiny house.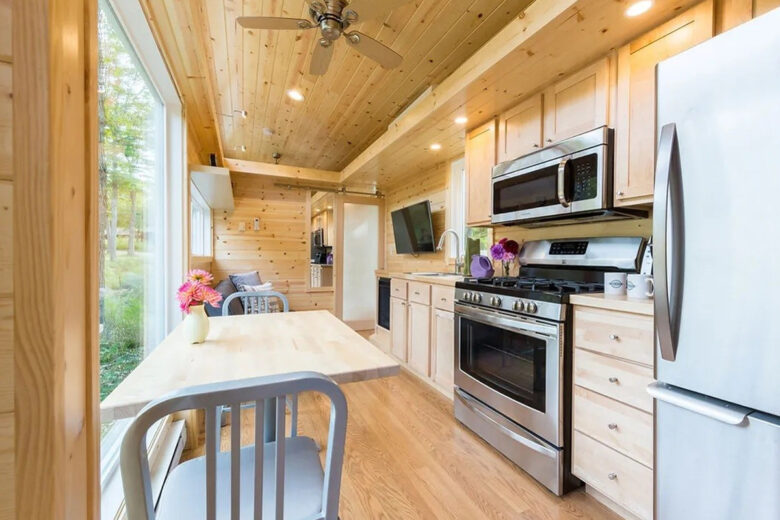 Tiny house perfect insulated with closed cell foam, and homeowners can also install rooftop solar panels for off-grid operation. The Escape Traveler XL starts at $88,940. i.e. 83,180 euros for the basic version. Many options are available for an additional fee. Additional Information ? Go to travel site even if it is unlikely that this tiny house will be available in…