Do you know the region of France called Périgord-Noire? The mere memory of this name brings to mind the wealth of this territory located in the south-west of France, and in particular its gastronomy, rich in variety of tastes, aromas, and also, it must be admitted, calorie content … ignore the calories and go in search of of what might be the most valuable thing in the area: the black truffle. The village of Cuzance, located in Lot, is part of this Périgord-Noire and in this village you will have enough time to discover the truffles by staying for a few days in the Tiny House La Ferme de la Truffe… Dive with us. at the heart of this French treasure that is likely to awaken your taste buds!
A little history of a truffle farm
La Ferme de la Truffe obviously focuses on the black truffle and its exceptional taste. Truffle is a mushroom that grows underground at the roots of the truffle tree. The black truffle, which is the noblest of all truffle species and usually grows at the foot of the fluffy oaks, but can also be found under holm oaks or hazels. At the farm you will be met by Delphine and Jérôme Vigne, chef and waiter respectively, as well as Serge Delbu, Delphine's father, a guide who seems to know a lot about black truffles!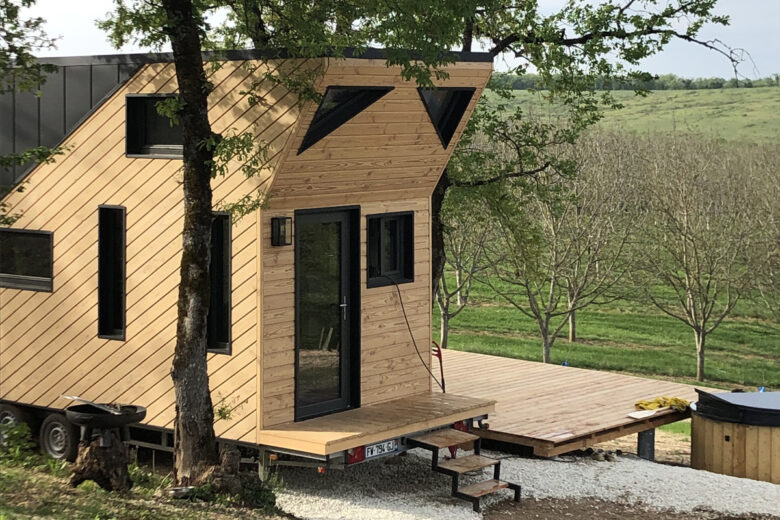 How will you be accommodated at the Ferme de la Truffe?
La Ferme de la Truffe offers several types of accommodation, from classic rooms to family suites. But recently the owners have built a gorgeous tiny house in the very center of the lot. In this small wooden house you can enjoy breathtaking views of the Quercy region in complete independence. The tiny house consists of a large living room comfortably furnished in a natural and sophisticated style. FROM giant terrace overlooking the truffle field, you will be able to see how the owner digs up these culinary treasures. Or maybe even enjoy the wood-burning hot tub show that awaits you as soon as you arrive at the tiny house.
What other activities are offered at La Ferme de la Truffe?
La Ferme de la Truffe is also a restaurant where, needless to say, the star of the menu is truffles, as well as Périgord's specialties, and they are plentiful and delicious. For a menu of 55 € per person, you can, for example, try the following dishes, and you will be invited to visit the farm:
The appetizer is served with truffle oil toast;
Omelet with truffle and 10 g black melano truffle OR foie gras with duck truffles with figs and walnut jam OR chicken with Vol ovan rice…