The real estate construction market has been moving for several years now and is leaning more and more towards ecological materials. The construction sector is currently one of the most polluting sectors and designers are looking for new, more sustainable materials. The Ariège-based company is revolutionizing construction with the new material Brikawood. These little bricks that fit together like lego make construction easy. Moreover, this French innovation makes construction green, social and sustainable by creating built-in houses, passive houses … The company from Ariège also considers it a matter of honor to promote short circuits and the circular economy. Presentation.
What is BRIKAWOOD Ecology Engineering?
The creation of the company is the result of a meeting between Alain Romerotimber frame house construction engineer and Patricia Dutreux, business lawyer. They decide to think together about the concept of ecological housing, which would meet the social and environmental challenges of our time. Brikawood is part of a global approach to sustainability, which the founders describe as follows: " Brikawood is not only a product, but also a philosophy, culture, lifestyle and industry open to the modern world. After ten years of research and development and numerous tests, ten patents will be filed for their invention. Brikawood brick was born in 2015… Wooden bricks that do not require no glue, nails or screws to assemble. They allow you to build modular housing with positive energy.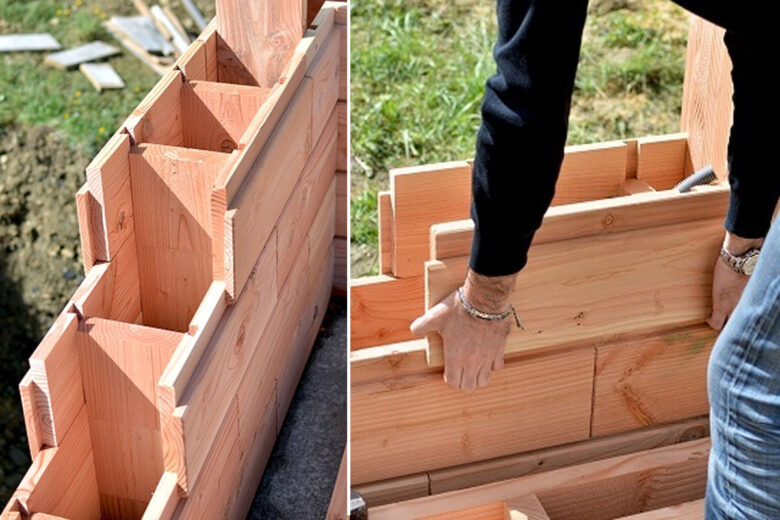 Brikawood brick in detail
Brikawood has perfect waterproof and airtight properties, as well as unparalleled energy performance. They provide a heat consumption of less than 12 kWh/m²/year. Recall that in a classic house, energy consumption is about 270 kWh. "KW (kilowatt hour of primary energy) is a unit of measure used in thermal management or energy efficiency diagnostics." As we said at the beginning of the article, Brikawood is also part of the circular economy approach. For example, wood chips are recovered and used in heat-insulating materials directly in bricks when building a house. In 2016, we were one of the first to present this brilliant concept to you, which has continued to grow and improve since its birth. The bricks are also removable and reusable, and of course biodegradable! With low environmental impact and simple construction, these bricks are attracting more and more do-it-yourselfers. But the social landowners…