Will tiny houses become an alternative to temporary shelter? Will they replace the hastily erected tents of the homeless? However, more and more municipalities, in partnership with associations, are investing in construction of settlements of tiny houses what do they leave for the homeless… In Ghent, Belgium, the association Vzw aPart was able to organize the relocation of the first tenant in the Bruges Port area. This young homeless man is the first in the region to benefit from this type of sustainable housing… The association explains that this may now be the only possible solution to allow these people to have decent housing despite very low incomes.
Tiny houses of Ghent
This housing project for people in difficulty is an initiative of the association Vzw aPart. Laura, one of the leaders of the association, explains why these small houses could be a real alternative to bad housing ! " Finding such emergency housing on the private market in Ghent is becoming increasingly difficult, especially for the homeless on very low incomes. These little wooden houses are actually the latest measure being taken to avoid the street…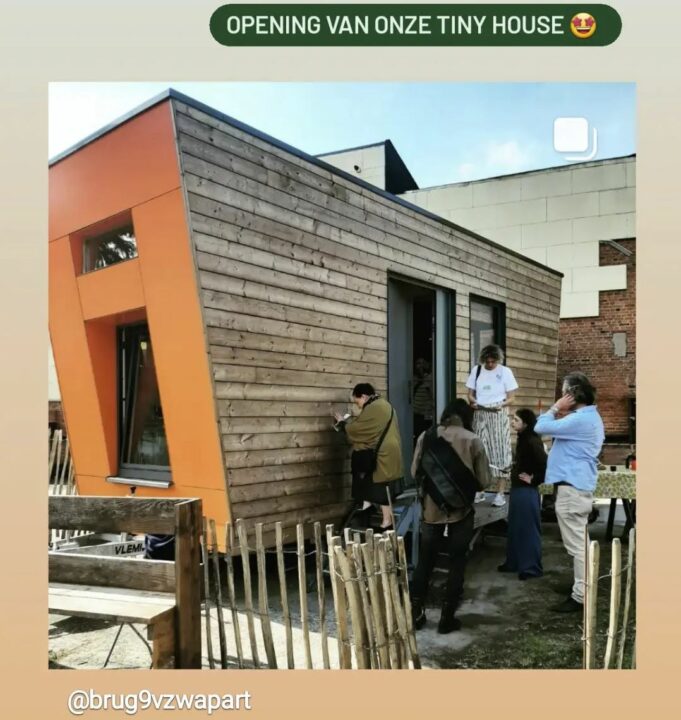 Supervised program
Vzw aPart not only offers housing to these young people aged 17 and over who, by choice or life circumstances, have to take care of themselves… Activities are also offered in order to avoid marginalization… In Belgium, as in many countries, the placement of people in distress in the private sector or even with social landlords has become almost impossible. And sometimes it is the lack of free housing that pushes these young people onto the street. This is the first time this type of temporary housing has been offered in Ghent, and the new tenant seems to be particularly happy with the system.
Tiny house in detail
Like most tiny houses, the young man's house is eco-friendly, built by pupils, students or associations. Students at the Steiner Scrap vzw school in Ghent collected a lot of materials to build this tiny house. They built a wooden structure, then the layout was made mostly from recycled materials. Here is a tile from an abandoned garage… On the other hand, the association preferred to purchase new items related to household appliances for safety purposes! The young man pays. 150€ per monthwhich the association places in a savings account… Since the housing is temporary, this will allow him to have a small stash when he leaves this tiny house, and he will have to pay a deposit for the apartment….