Decided! On your next vacation, you want to get closer to nature, live on your own with your family… You imagine your vacation far from France, in the middle of nowhere, in an unusual habitat where you will be surrounded by hares, donkeys and with a view of the mountain environment… Before you start to exploring what could be your vacation spot, we prefer that you know that this house is in the United States, that it is candy pink… "she doesn't no water, no electricity, no wifiI am obviously and that you will have to get there during the day, because the roads there are very dangerous! If all this doesn't scare you, take a look at the Big Bend house right now. Let's go to !
Big Bend House
Defining this house is a little tricky, we vacillate between a construction site house and a beach house… We know this house is made from a single container painted caramel pink! Lost in the middle of what appears to be a sandy beach in Big Bend National Park in Brewster County, Texas, USA. This house is listed on Airbnb, and according to forecasts, it will not be available until November 2022.… Suffice it to say that this house without anything around and with a minimum of things inside seems attractive to many travelers!
What is inside?
We already told you that this container house will not have running water, electricity or even gas… The owners will still provide you with a battery operated lamp, a camping stove and a mattress! The container is 2.45 meters wide and 6 meters long. is in the middle of the field with an area of ​​80,930 m² you won't be bothered by your neighbors… Perhaps the animals living in the park?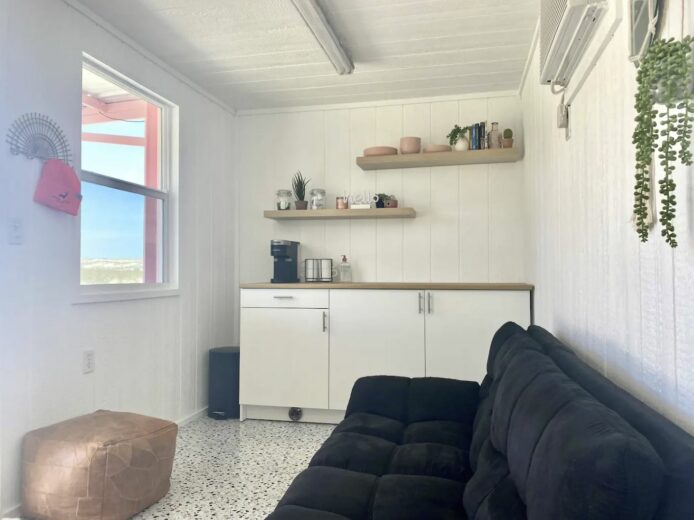 Cherries on the roof!
The owners have arranged a nice terrace on the roof of the container, just to immerse yourself in the surrounding nature a little more… During the day, it becomes an observation point for observing wild fauna. And at night, the terrace turns into a giant panorama admire the starry sky, lying quietly in the sun loungers provided for this!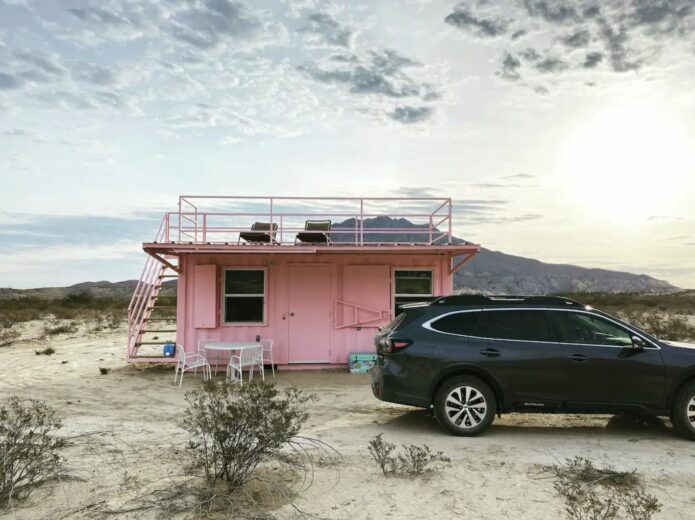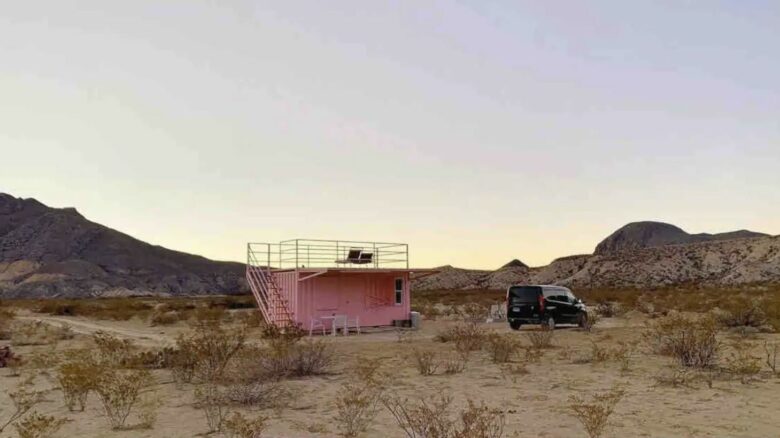 How much does this strange house cost to rent?
If you like to live in nature (or love) and fresh water, this container house is made for you… For $72 (70€) per night, it's yours… And unlike many fancy apartments of this type, you are allowed book just one night if you like it… To rent it, it's herebut you'll have to go to Texas!